ATELIER 9 IS YOUR SHARED WORKSPACE IN THE CENTER OF NYON BETWEEN GENEVA AND LAUSANNE, A PLACE FOR SELF-EMPLOYED PEOPLE, ENTREPRENEURS, START-UPS AND EMPLOYEES WHO WANT TO WORK AND WELCOME THEIR CUSTOMERS IN A PROFESSIONAL AND FRIENDLY ENVIRONMENT.
Atelier 9 can accommodate up to 40 coworkers in optimal working conditions, 260 m2 of bright offices, in a former painting workshop 5 minutes' walk from Nyon station and 4 minutes from the Lake ! In the immediate vicinity, you will find all the essential services: cafés and restaurants, shops, Mobility, two car parks (Perdtemps and la Duche) etc.
Atelier 9 is equipped in a professional way: fast Wi-Fi, laser printer / scanner (A4 and A3), projector and flipchart. Hold your sessions in our meeting room and enjoy our chill and relax corners while enjoying a good coffee. In addition, you can choose between standard desks and desks where you can work standing up ! Like at home, but better !
Atelier 9 is also leaving your home and joining a community of enthusiastic and creative coworkers, sharing ideas, networking and forming a pool of skills. We periodically organize events such as conferences, exhibitions and workshops.
open monday to friday
from 7am to 8pm
and saturday from 8am to 6pm
rue du vieux-marché 9 in nyon
tel 022 565 3355
ATELIER 9
THE PLACE TO WORK
👥 You can now book our meeting room without any restrictions ✅
5️⃣ people max 
We have received the quality seal "Excellent" with 8.9 points at the Swiss Location Award 2021 and thus belong from now on officially to Switzerland's most beautiful meeting locations.
Thank you very much for your support ! Your Atelier 9 team
(CLICK ON THE LOGO to learn more)
YOU WILL BENEFIT FROM ALL THIS  WITH ATELIER 9 !










1/2-day ticket (5 hours)
CHF 25.-
Desk in open space
Discount on meeting room rental
Desk in open space
Discount on meeting room rental
10 tickets pass and monthly plans
10 tickets pass
CHF 190.- for 10 1/2 days
CHF 280.- for 10 full days
Desk in open space
Discount on meeting room rental
1 day per month included at our Geneva and Lausanne partners
(only for the full-day pass)
Domiciliation (+ CHF 90.-, only with the 10 full-day pass)
Monthly plan
CHF 390.- per month
Hot desk in open space
Free meeting room 2h/month
50 free prints
1 day per month included at our Geneva and Lausanne partners
Domiciliation (+ CHF 90.)
Monthly plan
CHF 490.- per month
Fixed desk in open space
Free meeting room 4h/month
50 free prints
Personal storage locker
1 day per month included at our Geneva and Lausanne partners
Domiciliation (+ CHF 90.-)
We offer two meeting rooms with seating for 12 people.
One will please the Atelier 9 style enthusiasts, while the other will suit the corporate style lovers.
STARTING AT CHF 29.- PER HOUR for members
1/2 DAY and full day rates on request
Wi-Fi
Beamer
Flipchart and whiteboard
Coffee, tea, water
To book our meeting rooms, contact us by phone 022 565 3355 or send your request to
salle@atelier9.work
MEETING ROOM (12 SEATS, FROM 6 PM)
CHF 20.- PER HOUR (SPECIAL EVENING PRICE)
Wi-Fi
Beamer
Flipchart and whiteboard
Coffee, tea, water
Personal storage locker with padlock
Your company is domiciled at Atelier 9
With mail delivery
Available with the Green Card, Nomad and Globetrotter 10 plans
Martin Tengelin – Managing Director
Datatonic is a Google Cloud partner, helping companies take advantage of all the benefits of Big Data in the Cloud. We were awarded Google Cloud's "Global AI & Machine Learning Partner of the Year" in 2020, and on top of AI&ML we also do Cloud Migrations and BI/Analytics. 
more coworkers and more details
COWORKING SPACES ARE WORK AREAS BASED ON TWO KEY PRINCIPLES: COST SHARING AND COLLABORATION. THEY ARE INTENDED AS MUCH FOR THE SELF-EMPLOYED AS FOR EMPLOYEES.
In a coworking space, we work together in the same place and we can also work together on common projects.

Coworking is better than at home and better than at the local café.
While the couch is the inexpensive work space of many freelancers and entrepreneurs, it has its share of drawbacks: lack of adequate equipment, isolation, difficulty receiving clients, distractions, etc.

Coworking spaces are also a better alternative than coffee shops. Why ? When you work in a café, it's frowned upon to stay without spending a significant amount on drinks. The internet connection slow or not very reliable, your spot is not always comfortable and you might have difficulty concentrating since cafés are often noisy. In a coworking space, you avoid all these problems, while networking and collaborating with coworkers. The icing on the cake is that you will have a meeting room at your disposal to welcome your customers, relaxation areas and a professional infrastructure (Wi-Fi network and printers).
UPCOMING EVENTS AT ATELIER 9
AUGUST 19 2021
THE COWORKERS' APERITIF
Guests: ATELIER 9′ coworkers
Thursday 19.08.2021 from 5:30pm
November 06 2021
JOURNÉE DES ARTS
Guest: Yves Ryncki, photographer
Saturday 06.11.2021 from 10am to 6pm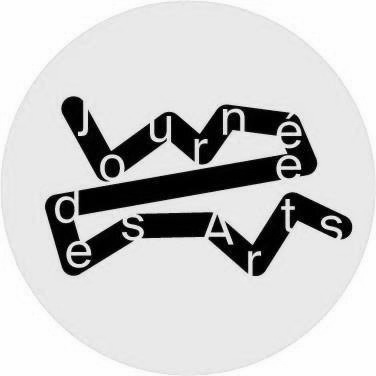 DO NOT HESITATE TO VISIT US, THE SITE MANAGER WILL BE HAPPY TO WELCOME YOU, SHOW YOU AROUND AND ANSWER YOUR QUESTIONS (MON-FRI FROM 8:30 TO 12AM AND FROM 1:30 TO 5PM).